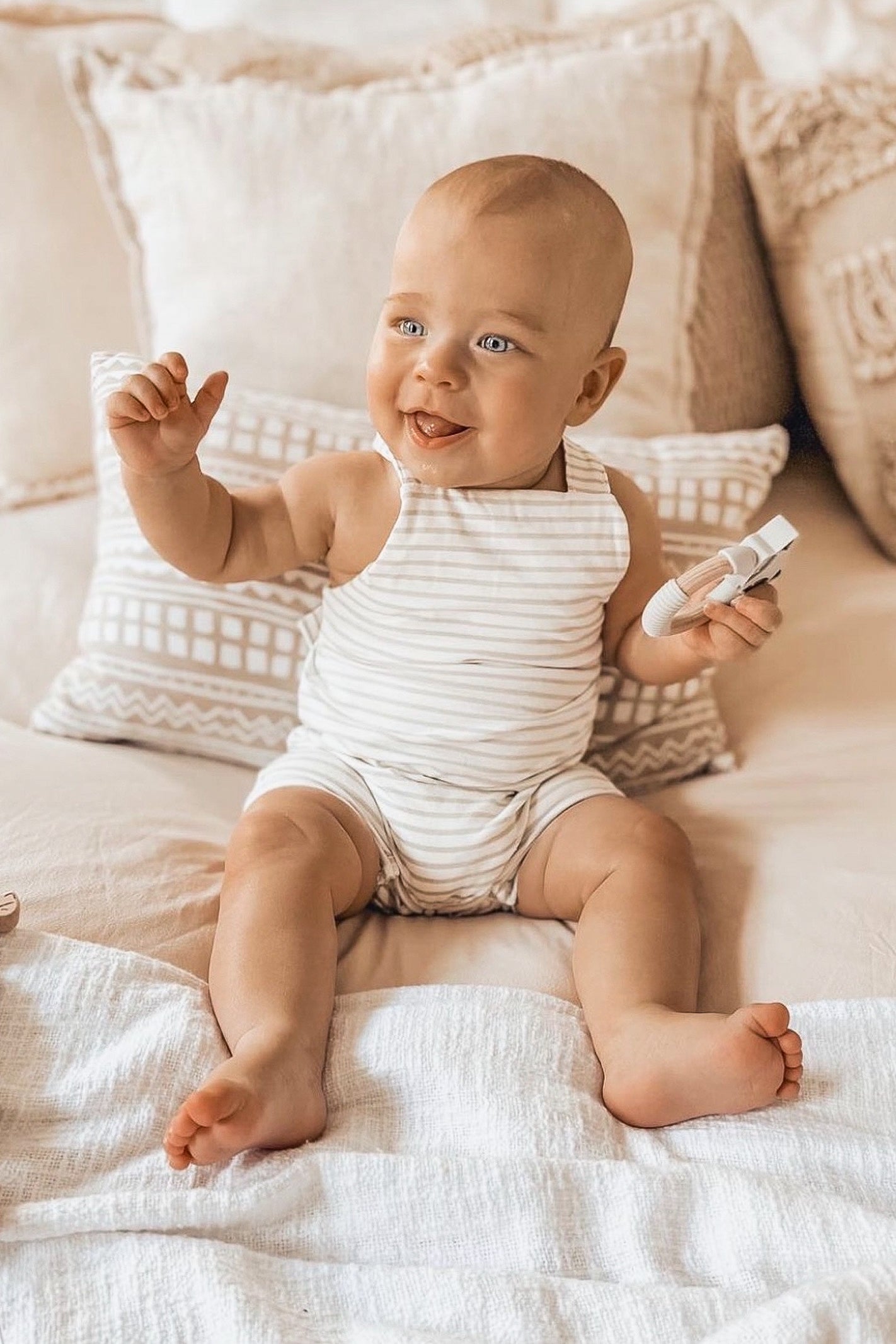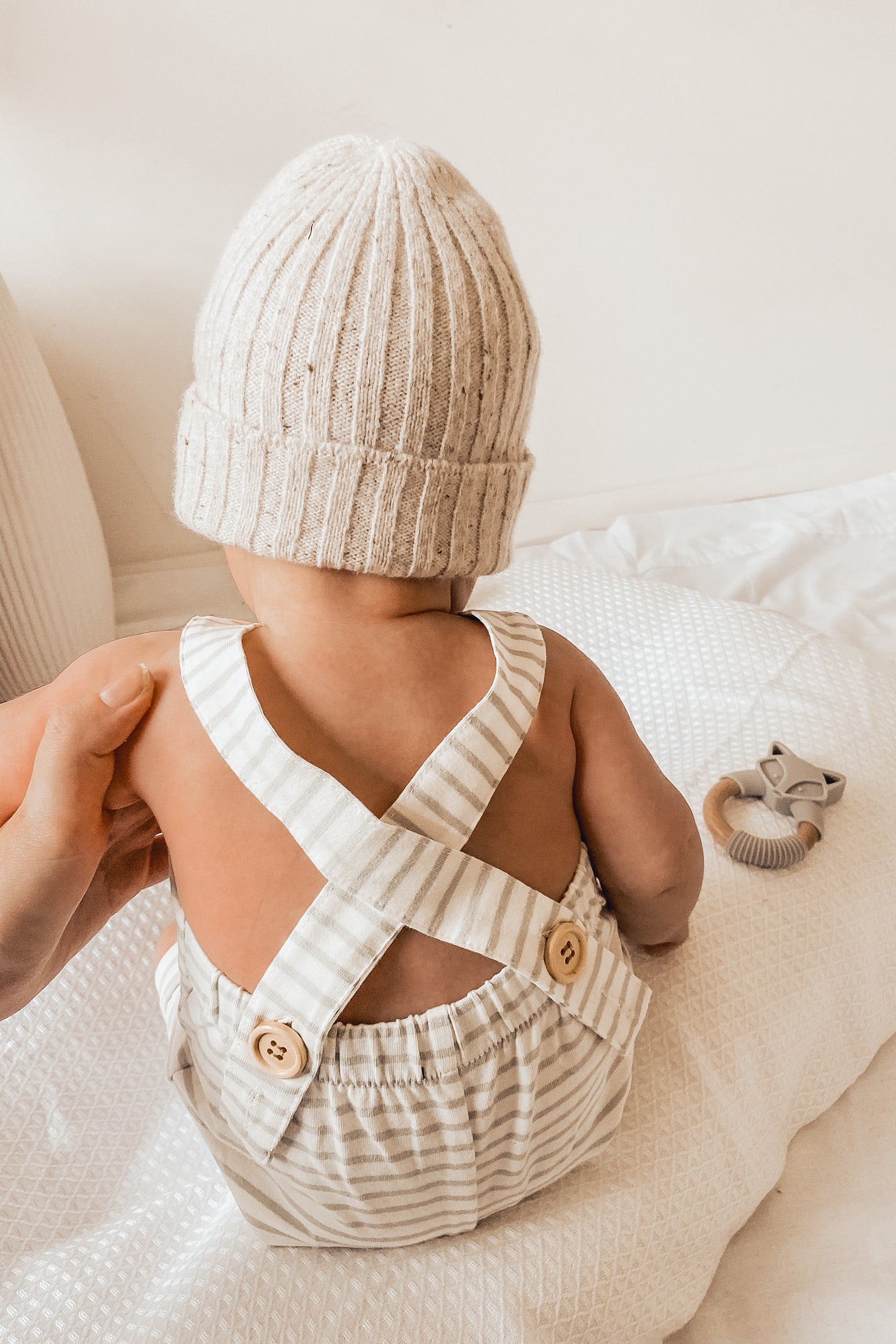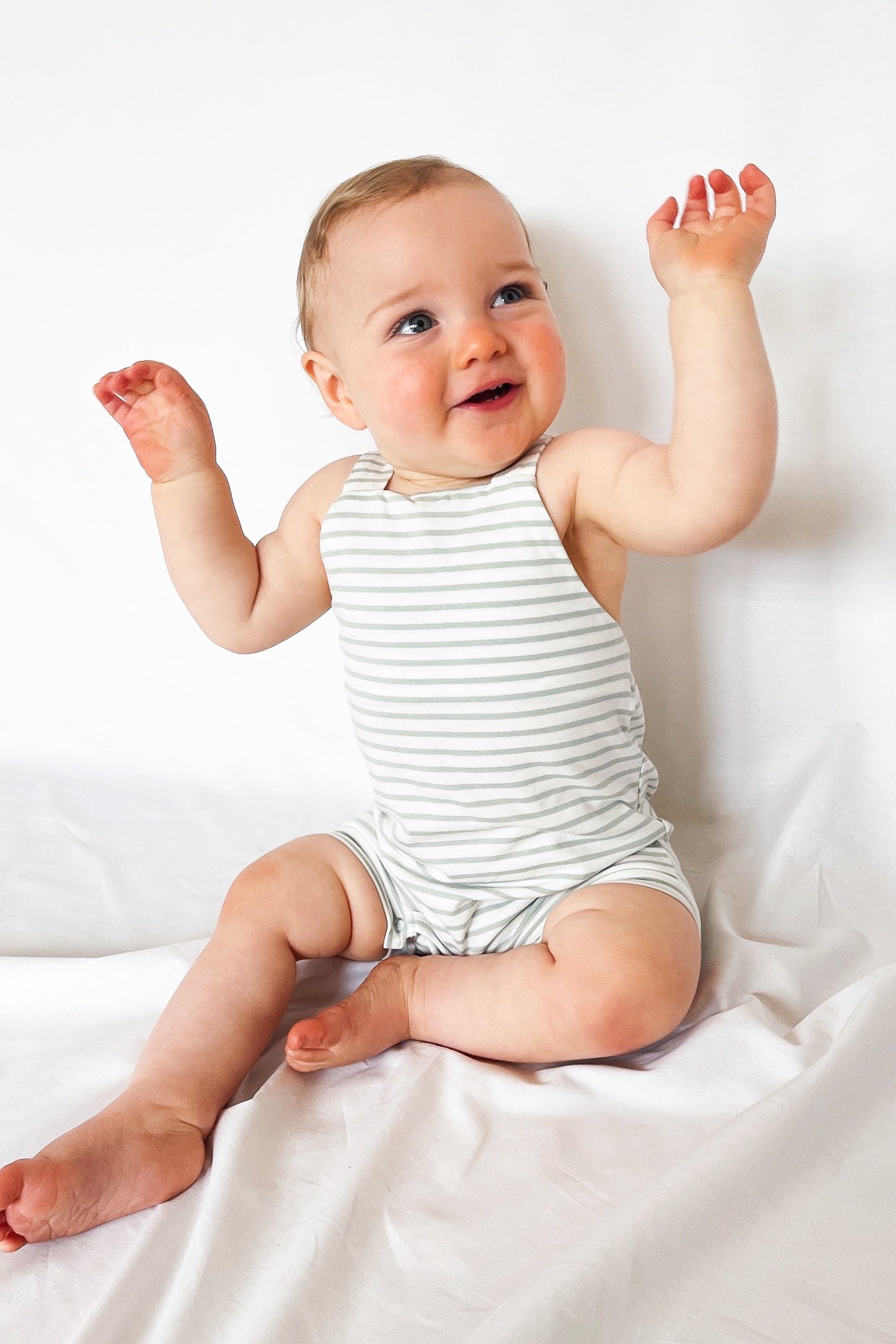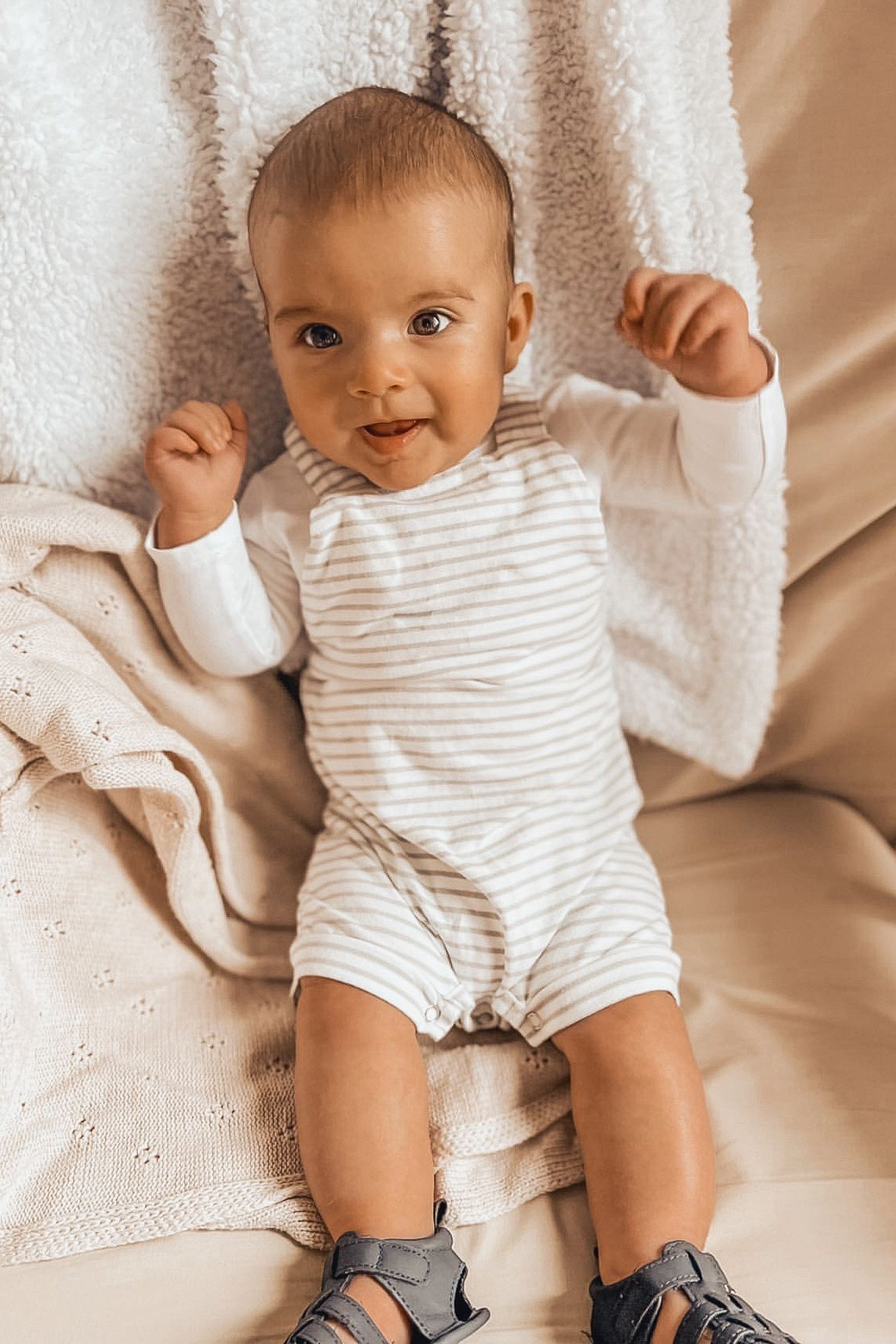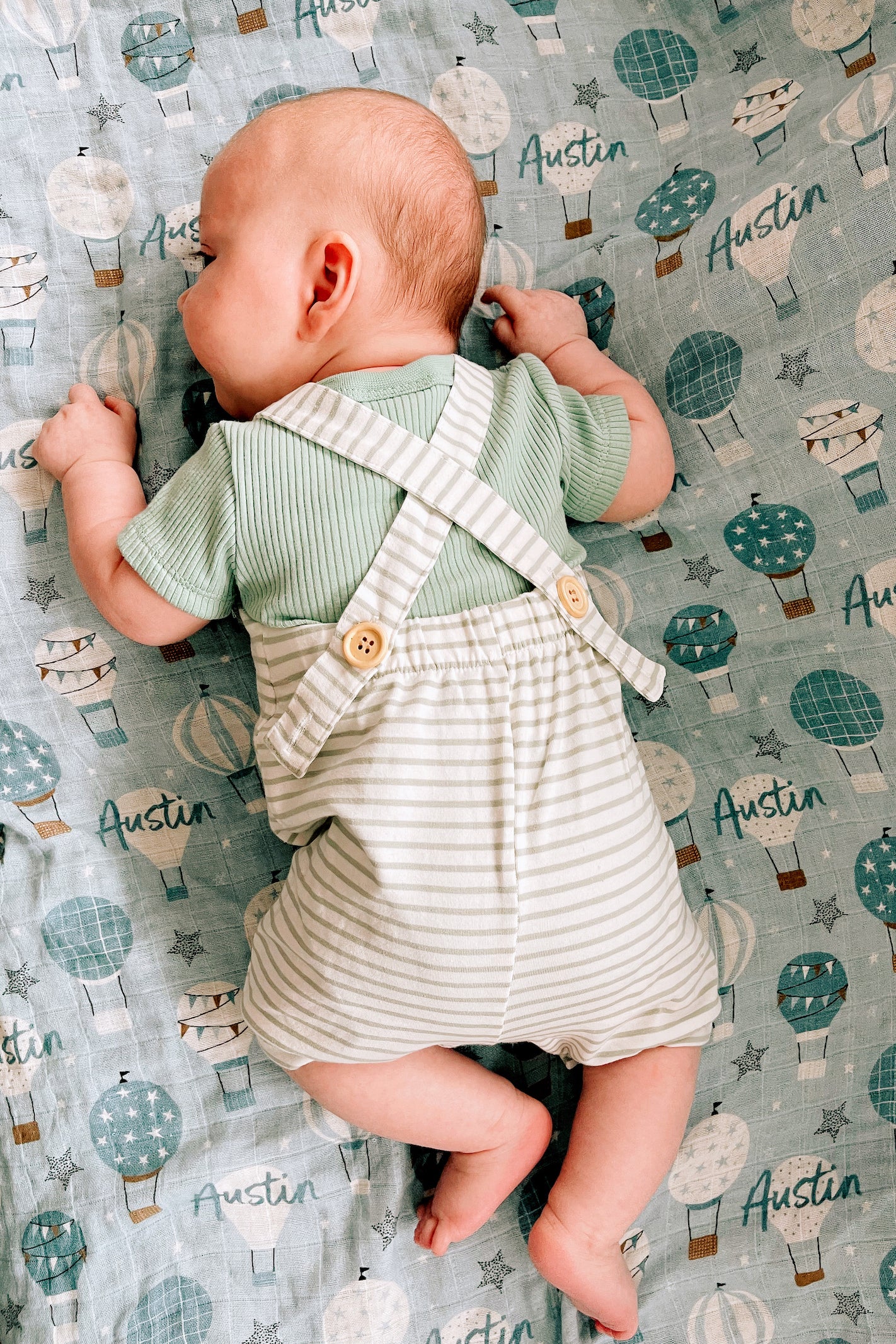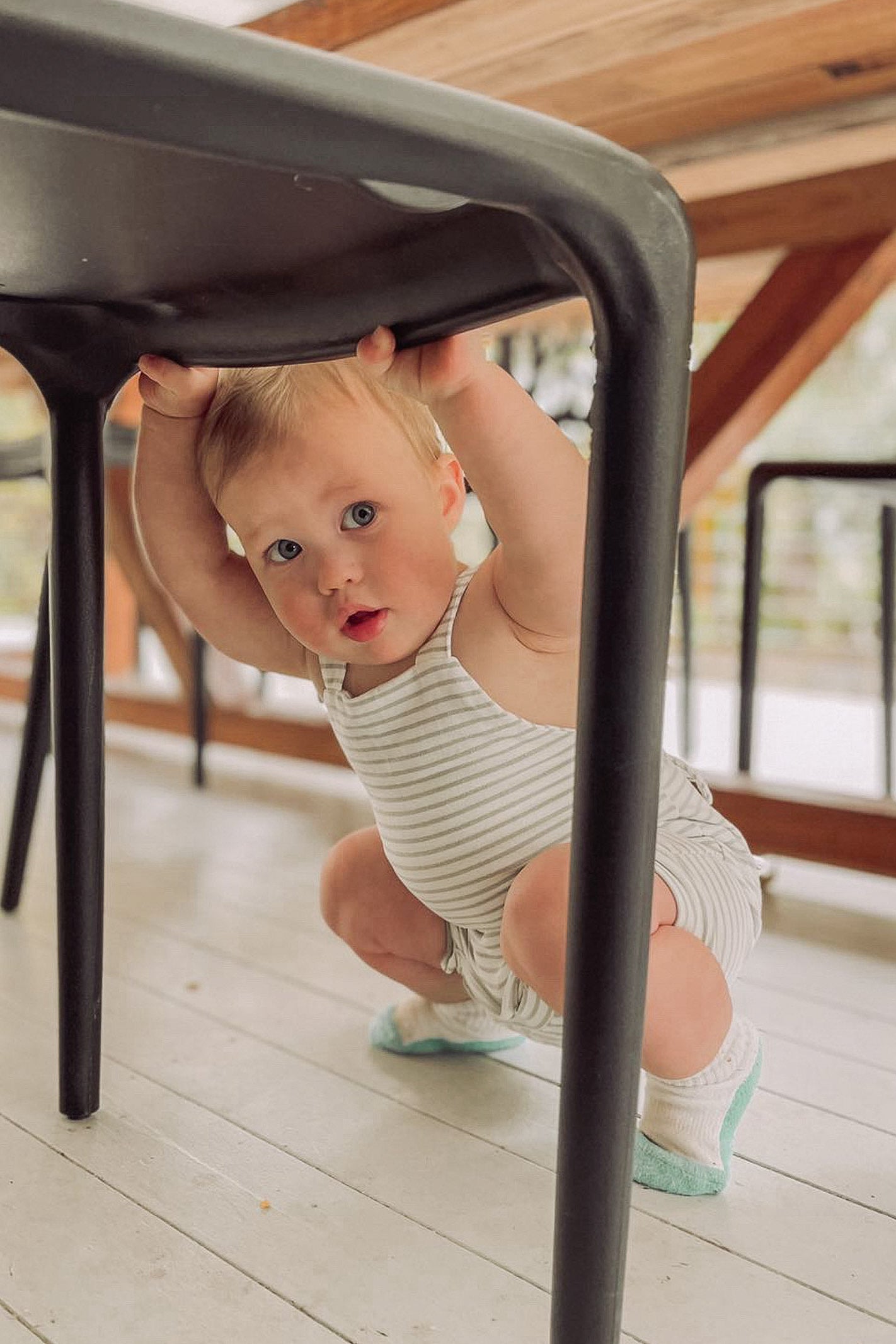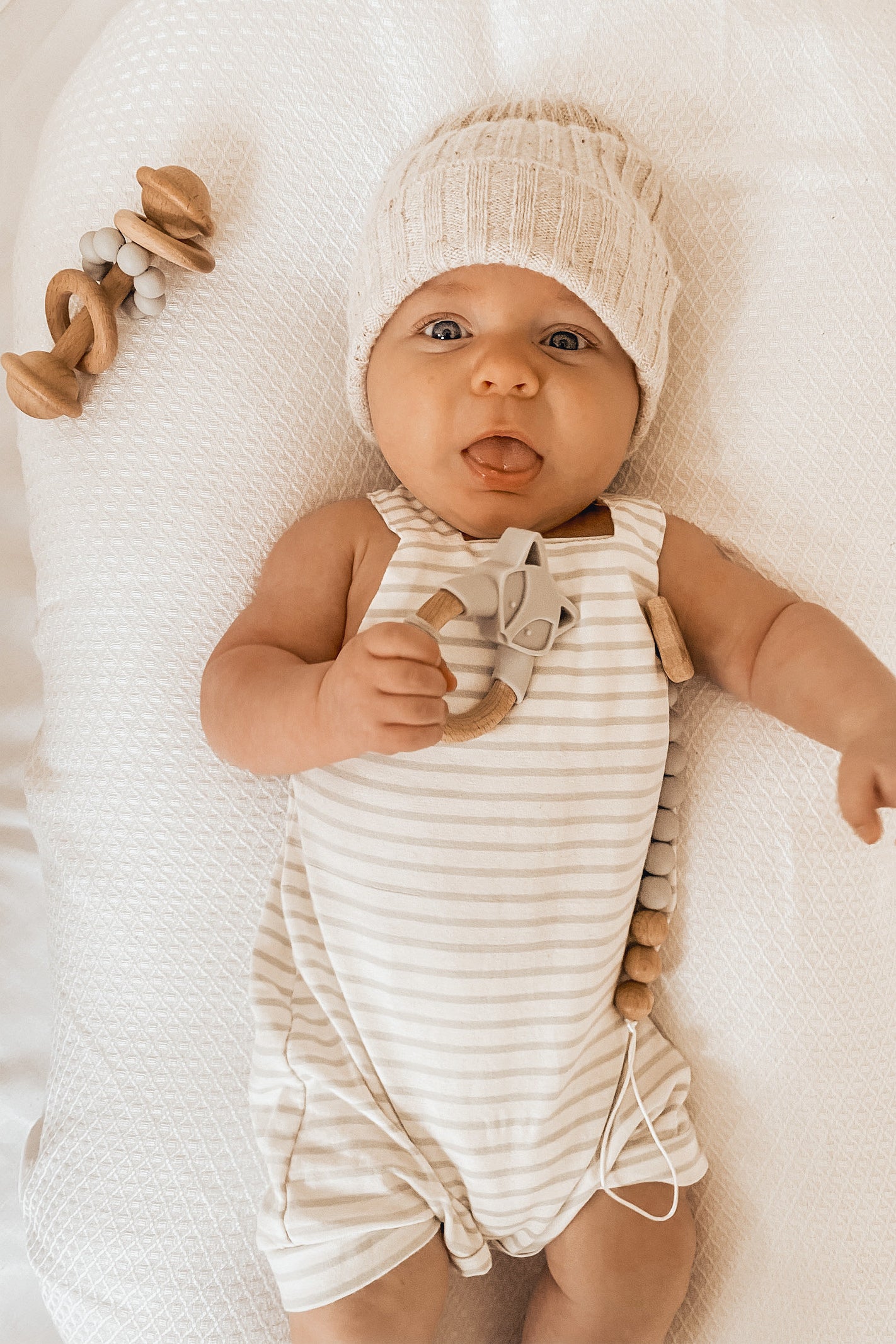 BETTER DAYS STRIPED OVERALLS / SAGE
The Better Days Striped Overalls / Sage feature horizontal striped print, adjustable cross-over straps, brown button detail, elasticised at back, and snap buttons at crotch. This lightweight, easy to wear design offers maximum comfort and style, making them the perfect addition to your bub's everyday wardrobe.

DETAILS
Fabric / Cotton, polyester
MODEL INFO
Instagram: @oliand_me, @lottieandlydia, @hayleysteble, @hux.and.lando, @laurenmbacon, @_raising_harry_, @being_amum
Super cute!
This romper is so soft and stretchy, perfect unisex piece as well! We'll get so much use out of it!
Striped overalls
I am in looove with these overalls!
I have a 10 month old boy, who loves to get messy & dirty and the quality of these overalls are so good it means that stains just wash out!
They are also super soft and so lush on baby skin.
So soft and stretchy!!
These outfits are so soft and stretchy!! Cannot wait wait for the weather to finally warm up to wear the shorter sleeve ones!!! I cannot wait to see more from you guys
Stripped Overalls
Beautiful product. Absolutely love how cute this outfit is! 100% recommend!